M185 System 100M format Sequencer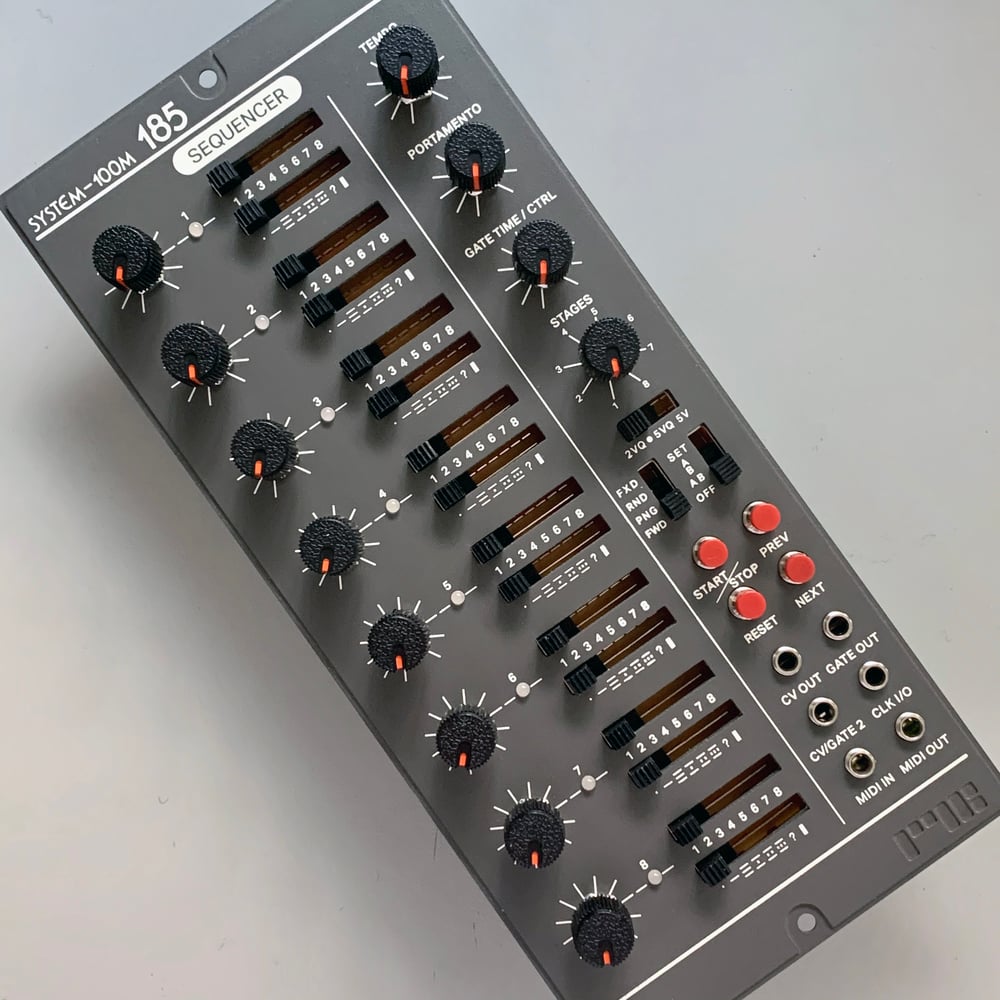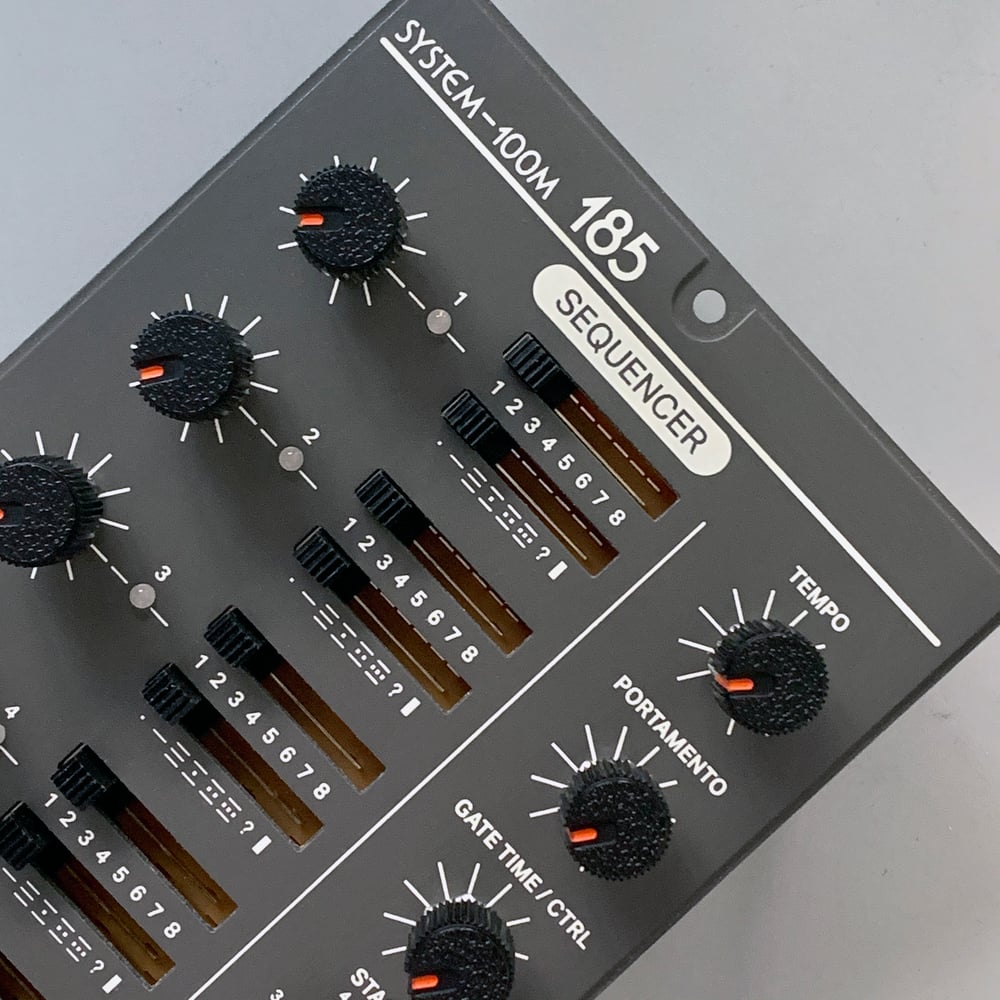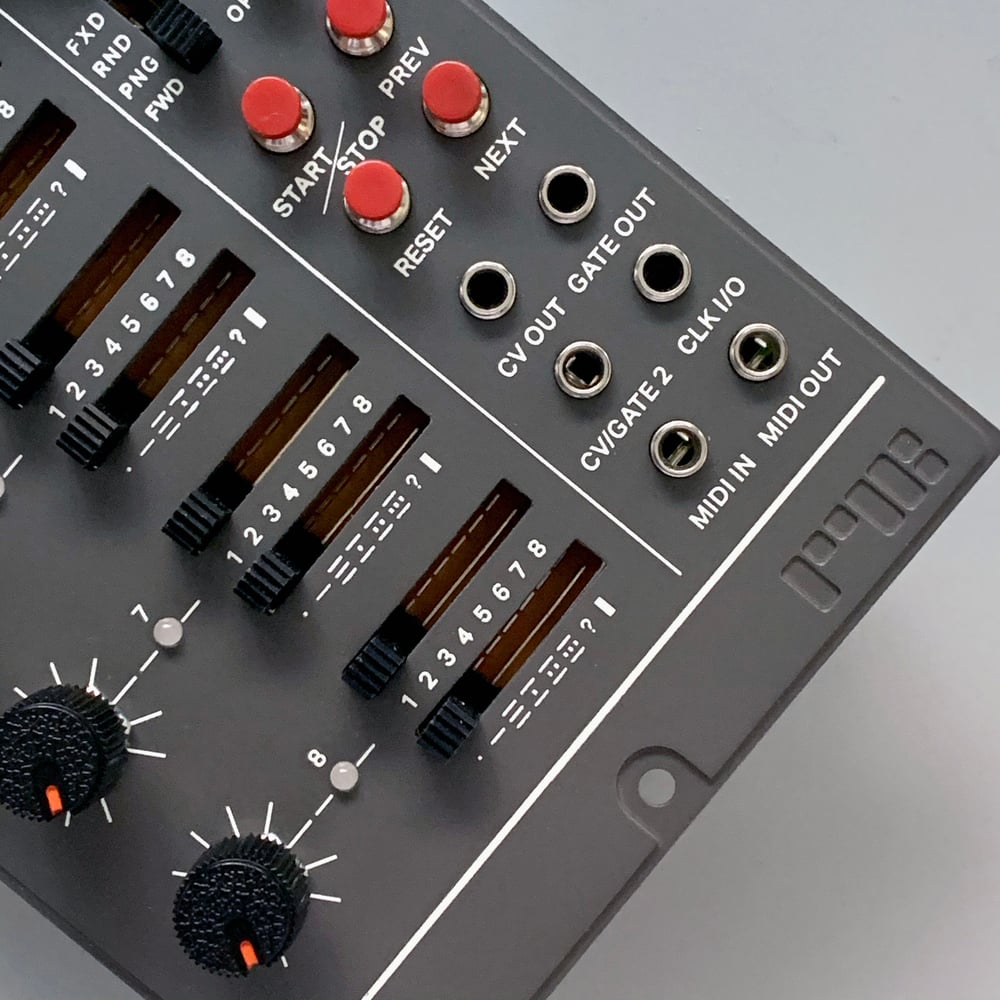 The return of the M185 to the Roland System 100m format.
The M185 is the original multi-step-per-stage sequencer, allowing easy creation of complex melodic sequences. with a hands-on performance orientated interface.
The new updated version improves on the original design from 2009 with many new and useful features.
OVERVIEW
- 8 unique gate modes for creative rhythmic possibilities
- A/B split mode for two separate sequences, like having two sequencers in one box
- 2 channels of CV/GATE and MIDI I/O
- 15 Quantise scales OR pure analogue microtonal CV output

INPUTS & OUTPUTS
- 2 channels of CV and Gate outputs
- Expansion header to connect two M185s for 16 stage sequences
- Reset input [ shared with MIDI input ]
- Sync output [ shared with CH2 gate ]
- Bidirectional Clock I/O
- MIDI input for MIDI clock in, MIDI note transpose
- MIDI output for MIDI clock out, MIDI note output

STAGE DETAILS
- 8 stages, each with individual 1-8 step repeats per stage
- 8 gate modes per stage [ Off, Once, All, 1/2, 1/3, 1/4, Probability or Programmable, and Long ]
- Programmable gate patterns for 'on the fly' X0X style programming of gate triggers

EVEN MORE DETAILS !
- AB serial split sequence mode with 1-8 sequence repeats for AAABAAAB sequence structures
- AB parallel split mode, for two separate simultaneous sequences that play at the same time
- Root note offset and reset trigger options from sequence B to A
- 2.5V / 5V voltage range selectable
- MIDI note output including programmable velocity
- MIDI to CV converter mode [wow]
- Programmable glide per stage
- Easy user upgradable firmware using MIDI sysex files

TECHNICAL STUFF
– +12V = 75mA average, 110mA peak
- 12V = 10mA
– Custom manufactured panel and knobs to match the original Roland System 100m design.

The module comes complete with all the cables needed to get started:
1 x TRS MIDI adapter, 1 x TRS CH2 CV/GATE cable, 1 x Roland 100m DIN power cable